ULTRACOMFORT MISSION CRITICAL
Tri-Layer ESD Bench Mat for Static Control

Outstanding mechanical shock protection.

Tri-Layer ADVANCED permanent conductivity!

Meets the latest ANSI, JEDEC and MIL requirements!

Passes ISO and ESD Audits with ease!
REAL static control protection with an electrical resistance to ground of greater than 1.0E06 and <1.0E09 provides CONTROLLED static decay rates of 2.5kV to 100 volts in <0.2 seconds! EASILY compliant to the latest most stringent standards!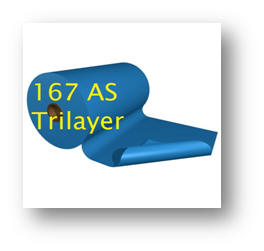 UltraComfort bench top esd matting for static control utilizes a proprietary 3 layer construction, consisting of a tough but flexible, highly durable, easy to clean, static dissipative pure vinyl top surface permanently laminated to a static conductive internal inner layer bonded to a static dissipative non-slip foam bottom layer.

UltraComfort meets the stringent NEW recommendations of ANSI ESD S.2020-2014, JEDEC EIA 625, MIL-HDBK-263 and MIL-STD-1686. UltraComfort is not dependent on humidity for conductivity and passes critical esd audits with ease. Unlike many antistatic mats UltraComfort's shielded conductive inner layer provides a continuous equipotential ground plane for outstanding consistency in static decay. UltraComfort is easy to clean and resistant to many common chemicals used in manufacturing. UltraComfort is perfect for use with or without constant mat monitors. It's reliable, easy to custom cut, lays flat and provides optimum static control for mission critical applications.
PHYSICAL PROPERTIES:
THICKNESS: .125 (1/8 of an inch)
COLORS: Sky Blue of Dove Gray
AVAILABILITY: 2, 30", 3 and 4 foot widths. Full Rolls and Custom Cuts
ELECTRICAL PROPERTIES:
PTP PER ESD 4.1, 2017 >1.0E06 <1.0E09
RTG PER ESD 4.1, 2017: >1.0E06 <1.0E09
DISTRIBUTED BY:
CONTACT UNITED STATIC CONTROL PRODUCTS
This page last Updated on
03/25/2021