UNITED
Static Control Products
< Back | Live Chat | Telephone 719 676 3928
Thermalogic Corporation,
ESD Flooring Install in Boston MA.
No place to move the benches? Not a problem!
Applied around benches and permanent multiple encumbrances
Tested to 97.2 using NIST Certified Equipment: Yield >10,000 data points
Average Tribogeneration (+) 0.68 volt, maximum allowable per 97.2 100 volts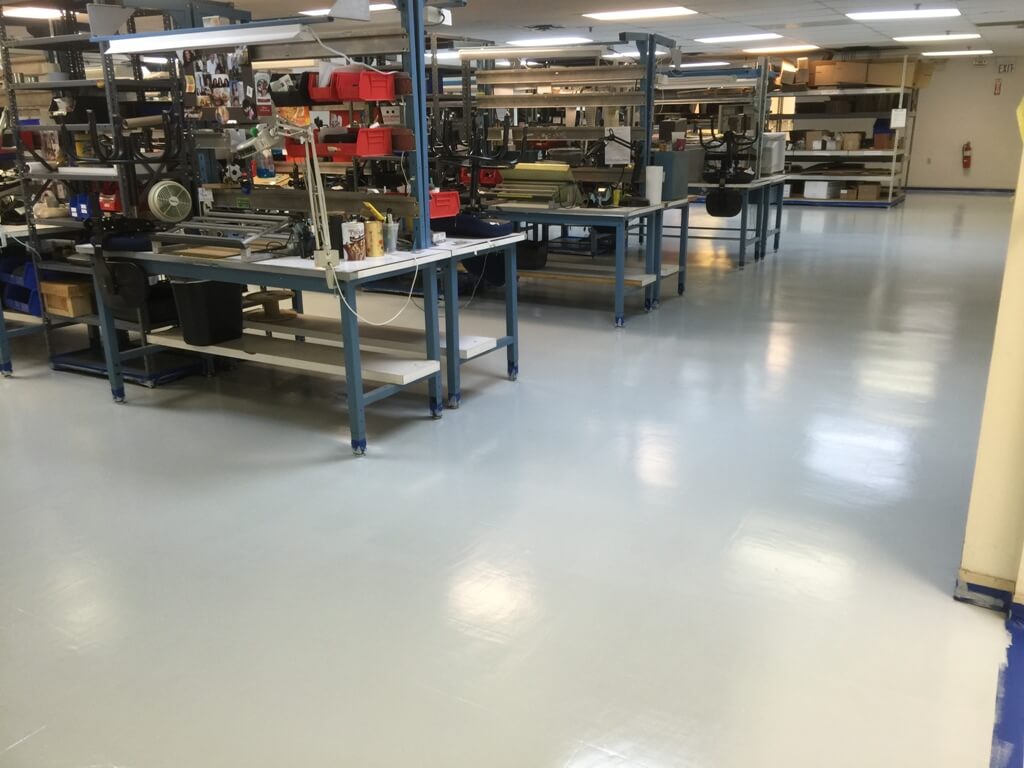 Contact United Static Control Products
Tame the Static Beast Before it Takes another Byte!
© All rights Reserved