.
Telephone: 719 676 3928

Technical document: 2016.09A
Concrete Repair Prior to Installation of ElectraGuard ESD Epoxy Floor Paint.
Halliburton Sophisticated Energetics Labs
Minor deviations in concrete such as expansion joints, saw cuts, pinholes, gouges, dings, divots etc. may be filled prior to the installation of an esd floor covering material. The following method is used successfully to create a smoother profile. A seam free floor with a smooth profile is much easier to keep clean, provides the ultimate in esthetics and provides excellent stability with rolling loads (such as carts and trolleys). This process may be used for esd tiles and sheet vinyl and is extremely popular with the installation of ElectraGuard esd epoxy floor paint.
Update 05/10/17 for California - Mapei PlaniPatch (the material used in the following process) is virtually impossible to find in California. Alternative materials such as Ardex and Henries may also be used. Keep in mind all of these are Portland Based patching compounds that will feather edge. Avoid Gypsum based underlayments as many do not have the compressive strength nor inter particle cohesion to provide long term performance.
Note: If the expansion joints move the following method may crack over time. As such many clients are successfully using SikaFlex Pro self leveler to fill the joints. Proper preparation is important. Follow the manufacturers directions for use.
BASIC PROCESS USING PORTLAND BASED PATCHING COMPOUND
1) Remove loose and broken concrete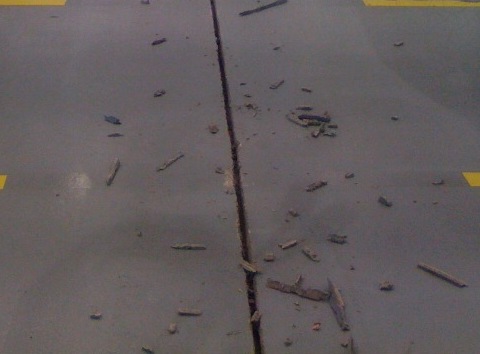 Remove dust and debris.
Vacuum, Sweep, Vacuum
Use oil free sweeping compounds if needed.
2) Apply Mapei Plani-Patch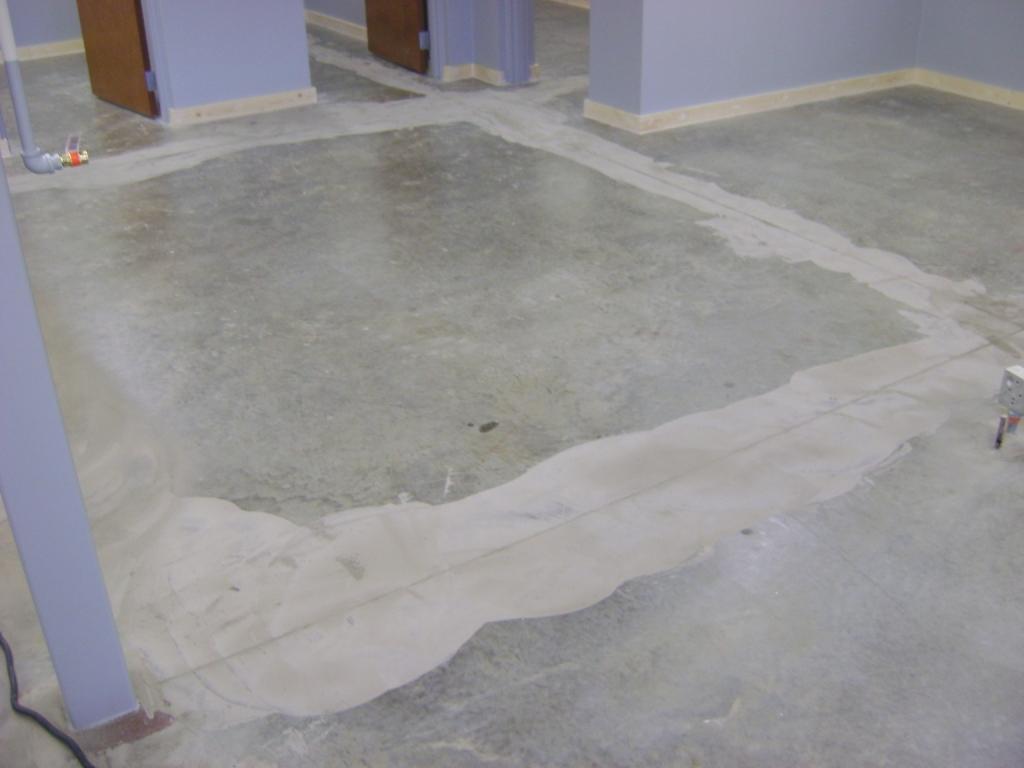 Mix small quantities of Mapei with water to the consistency of pancake batter using a rotary mixer. Add a small amount of latex for smoother troweling. Trowel using concrete finishing trowel. Allow to dry completely before proceeding. Large Photo
3) Lightly Sand Profile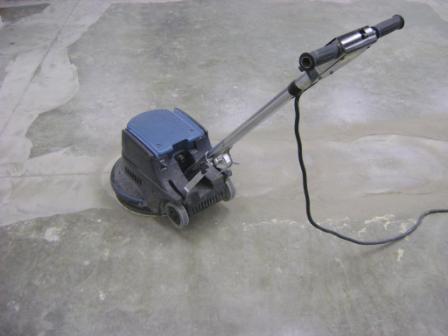 Typically use a coarse sanding disk or open screen disk. Reapply Mapei in low spots if needed. Lightly re sand. Sweep and vacuum thoroughly. Use oil free sweeping compounds if needed. No dust should show on your palm when you run it across the concrete. Feel the substrate, if smooth proceed to the next step. Large Photo Full Area
4) Apply One Coat of ElectraGuard ESD Epoxy Floor Paint. Follow our directions!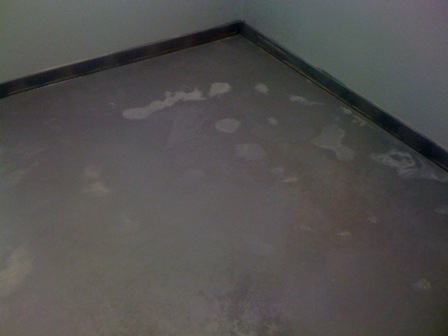 Allow to cure for 24 hours. Expect the coating to not look acceptable for a finished product. Areas of concrete repair will shadow thru the coating. Lightly sand (do not sand thru coating). Thoroughly sweep and vacuum. Use oil free sweeping compounds if needed.
5) Apply One Coat of ElectraBond to Sanded and Cleaned ElectraGuard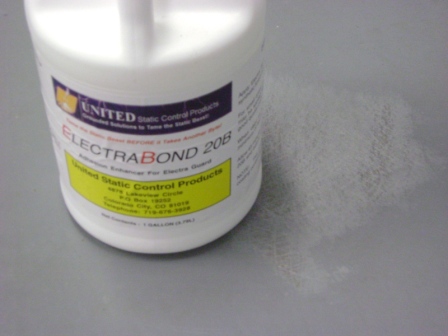 Apply 1 thin coat of ElectraBond (pdf download) using a clean, new, rayon finish mop or wax applicator. Allow to dry for at least 2 to 4 hours. Expect shadow thru from concrete repair to still show thru coating.
6) Apply one or two coats of ElectraGuard and Seal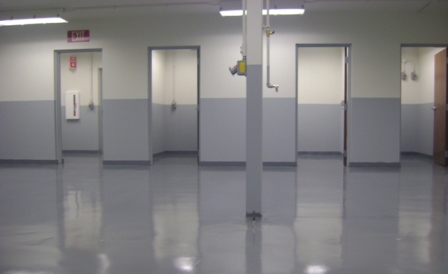 Contact United Static Control Products!
Tame the Static Beast Before it Takes another Byte!
© All rights Reserved
*