FREE SHIPPING on this ESD Matting going to our Clients in the Continental U.S.A. AND Canada! Plus! Order today and receive an Additional 5% off of this material! Details apply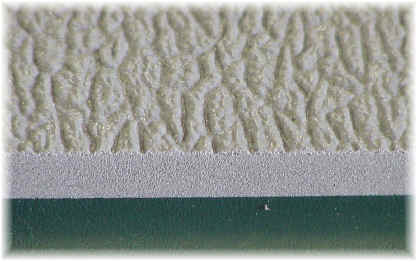 ElectraStat Anti-Fatigue matting is THE most economical anti static / anti-fatigue floor matting material on the market. It features permanent easy to clean low static generation properties that maintain their consistency throughout the entire thickness of the matting.
ElectraStat 175's unique textured surface help protect employees from slips (even if wet) while it's superb cushioning provides years of increased employee comfort AND productivity!
ElectraStat Type 175 is a humidity dependent product (it gets its electrical conductivity from the ambient humidity in the environment). ElectraStat Type 175 post very high static dissipative electrical readings. As such it is NOT recommended for sophisticated mission critical esd control areas and should NOT be used as a primary method of personal grounding. ElectraStat Type 175 is an excellent choice for packaging items that are in a protected status.
Designed for hard surface floor applications

Provides fatigue relief from prolonged standing

Non-slip surface, very low electrical conductivity.

Beveling on two sides only except 60' rolls.

The most economical anti-static fatigue mat available.

Maintains a consistent discharge throughout the life of the mat.

Color: Gray

Thickness: 3/8" (0.375") (9.52 mm)

Surface Resistivity < 1.0 E10 (per ESD S7.1 @ >50% rH

NOTE: Not for Use Under Chairs, Stool & Carts