ElectraSeal® ESD Concrete Sealer
Designed and Manufactured Only By United SCP
Made in the United States of America
ElectraSeal ESD Concrete Sealer Over Ground and Polished Concrete. (larger photo)
EXCLUSIVE FORMULATION: ElectraSeal isn't a static control floor finish or wax that will flake powder and quickly degrade. Rather, ElectraSeal's one of a kind metal free polymer chain is specifically designed for long term performance over concrete flooring slabs. ElectraSeal is economical, long life, easy to maintain and has an extremely low VOC content making it an attractive option for Architects and End Users looking to achieve stringent "Clean and Green Building Standards."
ElectraSeal is perfect for use on concrete filled raised access panels and cast-in-place (slab on grade) concrete. ElectraSeal may be used in conjunction with diamond ground and polished concrete and/or our new ElectraStain ESD concrete stain. ElectraSeal contains ZERO metallic (RoHS Compliant). ElectraSeal is a preferred choice for a multitude of static control environments such as data farms, electronic manufacturing, additive manufacturing and more.
Static Electricity is not your Friend!
Static electricity is normally created by contact and separation. Whether it is from a person's clothing rubbing against their skin, rolling on the floor with casters or even just walking on the floor, static is EASY to generate. In most cases a person won't be able to even feel this static (the voltage is too low) but it is ongoing, relentless and powerful. It can devastate sensitive microelectronics and in some cases cause fine powder to ignite.
The electrical conductivity of a floor is what takes this static charge to ground. Yet concrete's electrical conductivity varies dramatically. At times it is very conductive (not safe around energized equipment) or totally insulative (not allowing the charge to go to ground). ElectraSeal smoothes out these fluctuations and provides reliable, safe electrical conductivity across the entire floor.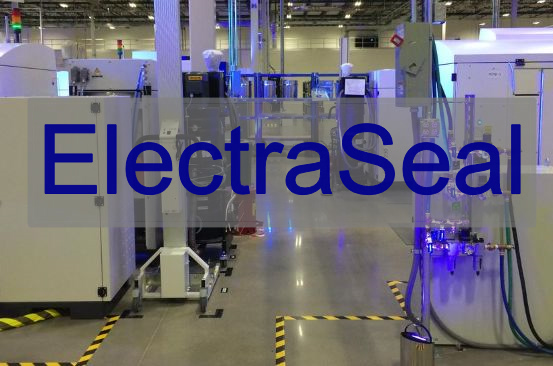 ElectraSeal is Perfect for use in additive manufacturing.

Conductivity that is SAFE for use around energized equipment.

Economical at a cost of less than $0.40 cents per square foot.

Easily handles THE heaviest of loads.

Excellent slip resistance - even when wet!

Reduces static discharges without heel straps.

Compliant for use in many electronic manufacturing environments.

Easy to maintain and eliminates concrete dusting.

Low to NO odor application.

Perfect for fast track constuction.

Acceptable for use over our new ElectraStain ESD Concrete Stains.

Microporous - Allows for use over high vapor emission concrete.

Low VOC content (<55 g/l - see test results) meets numerous Green Building and indoor air quality standards. ElectraSeal works best on unsealed concrete but will bond to a variety of sealed, densified or diamond ground and polished concrete (pretesting is always recommended).
New: Now V1.2 CDHP compliant!
New: Now free of harmful Dibutyl Phthalates and formaldehydes.


Contact United Static Control Products!
Tame the Static Beast Before it Takes another Byte!
© All rights Reserved
This page last Updated on
03/31/2022
*